Nigerian pop sensation and father of two, Davido seems to be in love with a new damsel Chioma Avril Rowland.
And this we can accurately speculate judging by the moves of the DMW boss in recent times. Before now, Davido's affairs would never be revealed to the public until the last moments.
[irp]
His previous relationships with his current babymamas were shrouded in mystery until the very last days, but it all looks like the DMW Boss considers himself grown now.
The singer has been screaming for all to know and hear that he has a girlfriend. And he has also revealed her name to the public, which indicates that he is definitely crazily in love with the cute princess.
Davido's new girlfriend has been identified as Chioma Avril and she is a 300 level student of Babcock University.
Nowadays, it is quite common to see Davido posting about her on social media. Though sometimes, it comes as a cryptic message, but we know who she is. Davido has even taken this girl on two shopping sprees, to Dubai and Paris, spoiling her with expensive gifts.
If I ever go broke, this is how I will retire – Davido
It seems the FIA crooner is desperate to have a son, because he even begged her to give him a son since his closest ally, Special Spech already beat him to that.
According to insiders, Chioma Avril Rowland is at the same time madly in love with Davido and his 30 billion, so much that she is reportedly willing to do anything for him including missing school at Babcock University and repeating a year!
6 Things Men Secretly Love About The Women In Their Lives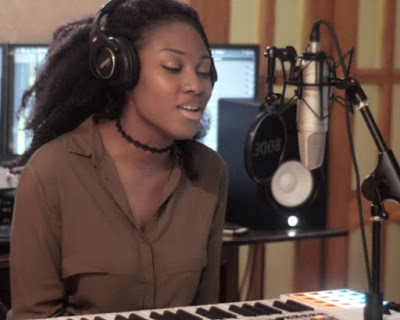 And if you are just one of the people that want to do some undercover investigation to know more about the girl on social media. It is quite a pity that she has deactivated her social media accounts, Davido's new girlfriend won't be found there.
These two are definitely in love… Davido seems in love always gushing about 'his Chioma' on Snap chat.
Davido's Producer, Kiddominant Blasts Soundcity Mvp Awards
Well this could be the reason why Davido's babymamas are not bothered and already looking for love elsewhere.